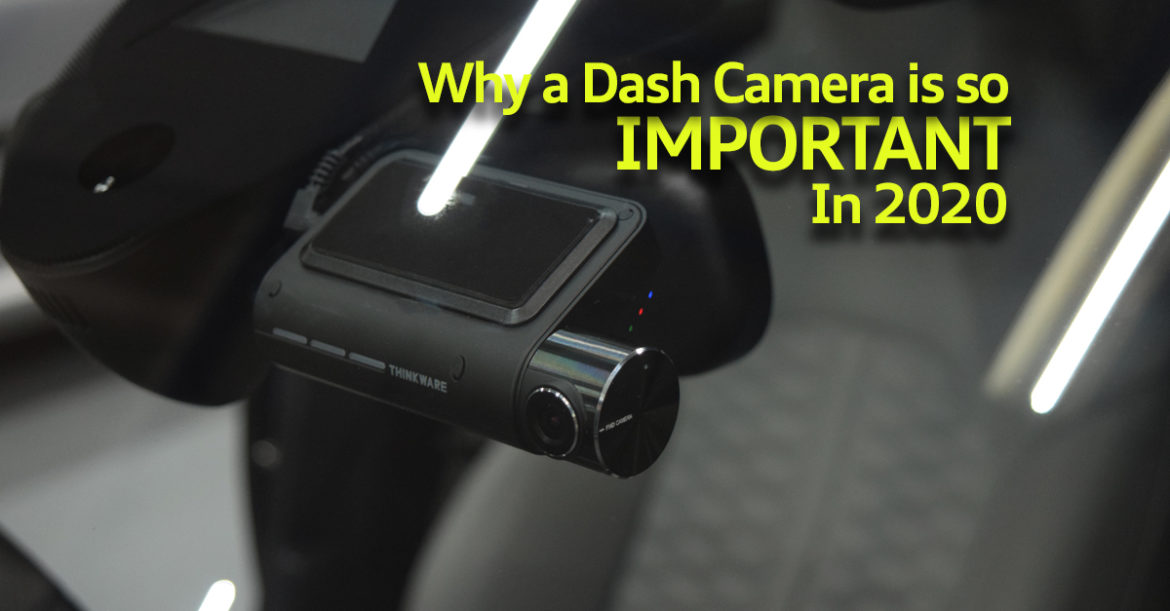 Why a Dash Camera is so Important in 2020
Over the past year we have seen a sharp rise in the amount of Dash Cameras being installed into both new vehicles and those that have been on the road for a couple of years. Every time we ask why they want a DashCam, it's always the same reason why, to prove what really happened in the event of an accident.
With Insurance costs on the rise every year drivers are now taking the steps to ensure that they can prove their innocence rather than it being decided by an insurer in an office somewhere.
According to a recent RAC Study nearly three million vehicles on the road in the UK are recording their journeys with an onboard camera to start fighting back.
The great thing is that certain models of camera can also offer a Parking Mode which, when parked up and you get knocked, the camera can spring into life and hopefully capture what happened.
There are more and more manufacturers coming to the market with a DashCamera product. They range from NextBase, Roadhawk, Blackvue to Garmin and our most supplied and installed brand –  Thinkware.
Currently our personal favourite system is a range of cameras manufactured by Thinkware. They are consistently bringing out new and improved cameras and software that are leading the way in the DashCam world. Whilst they aren't the cheapest system available, they are certainly the best and to date we have sold over a thousand units. They are most definitely a "Fit and Forget" product in terms of reliability.
As mentioned previously we have been installing a lot of cameras and as such we've been sent a few clips recorded of events that have happened.
First up we have a video that captured a Hit & Run incident whilst on a Motorway that helped the owner pursue the offending vehicle in an Insurance claim.
Next up we're moving into the world of Parking Mode and why it's just as important as the main recording function.
In this next YouTube video another one of our customer's vehicles was parked up when a vehicle towing a caravan got just a bit too close.
In our last clip, the camera was in Parking Mode but using a Battery Saving Mode and was operating a Timelapse function. It's less intensive than recording as it's taking snapshots but you still get the picture of what happened. In this instance it captured the moment a Racing Bike was stolen off the back of a VW Transporter T5 in France!
In all three clips above, because of video footage, the insurance paid out where needed and proved that the owners were not a fault.
This is testament to the fact that these devices are essential to protect your investment but most importantly to keep you safe on the roads.
If there was no camera present it may well have been a situation where a full payout may not have happened!
If you're interested in getting a DashCamera installed or need more information then get in touch!