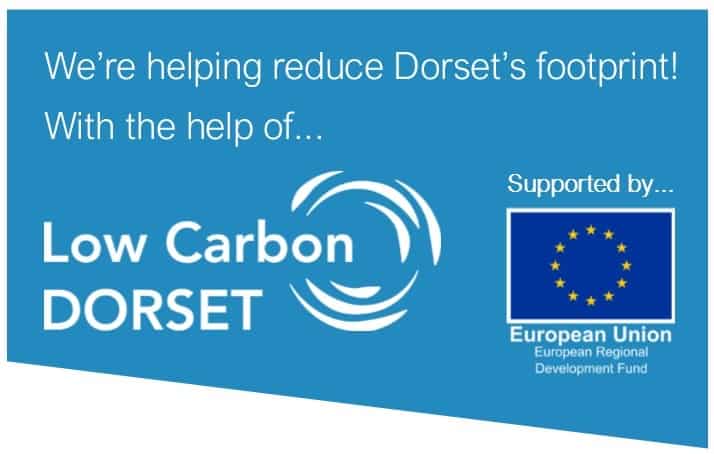 Helping The Environment & Reducing Our Carbon Footprint
As a business that operates in the automotive industry and one that is one of the biggest contributors to Carbon Emissions here in the UK we felt it was time to do our bit and help offset some of our Carbon Footprint. We did our research and homework into what we can do to do our bit and came across Low Carbon Dorset to help us with our project.
The main part of our project which most associate with reducing their Carbon Footprint was to install a Full Solar Panel PV System with enough capacity to meet our daily requirements whilst also then off-loading our un-used generated power back to the Grid as a Renewable Energy Source.
Another part of our project was to offer our Electric Vehicle Customers a simple and easy method of charging their vehicles whilst they are with us to ensure that they are fully topped up after their visit rather than to try and find a Charging Station in the local area.
The last part of the project was to upgrade all our Internal Lighting to LED which not only will be a brighter and easier light to work with but also consumes a lot less power than the conventional "Commercial" Tube Lighting.
We put our application into Low Carbon Dorset back in June 2021 and we were approved in August 2021 for a 40% Grant to help us pay for our project! It also helps us future proof our own fleet of vehicles here at Advanced In-Car.
At the beginning of September we had the team from Empower Energy come to install our full setup.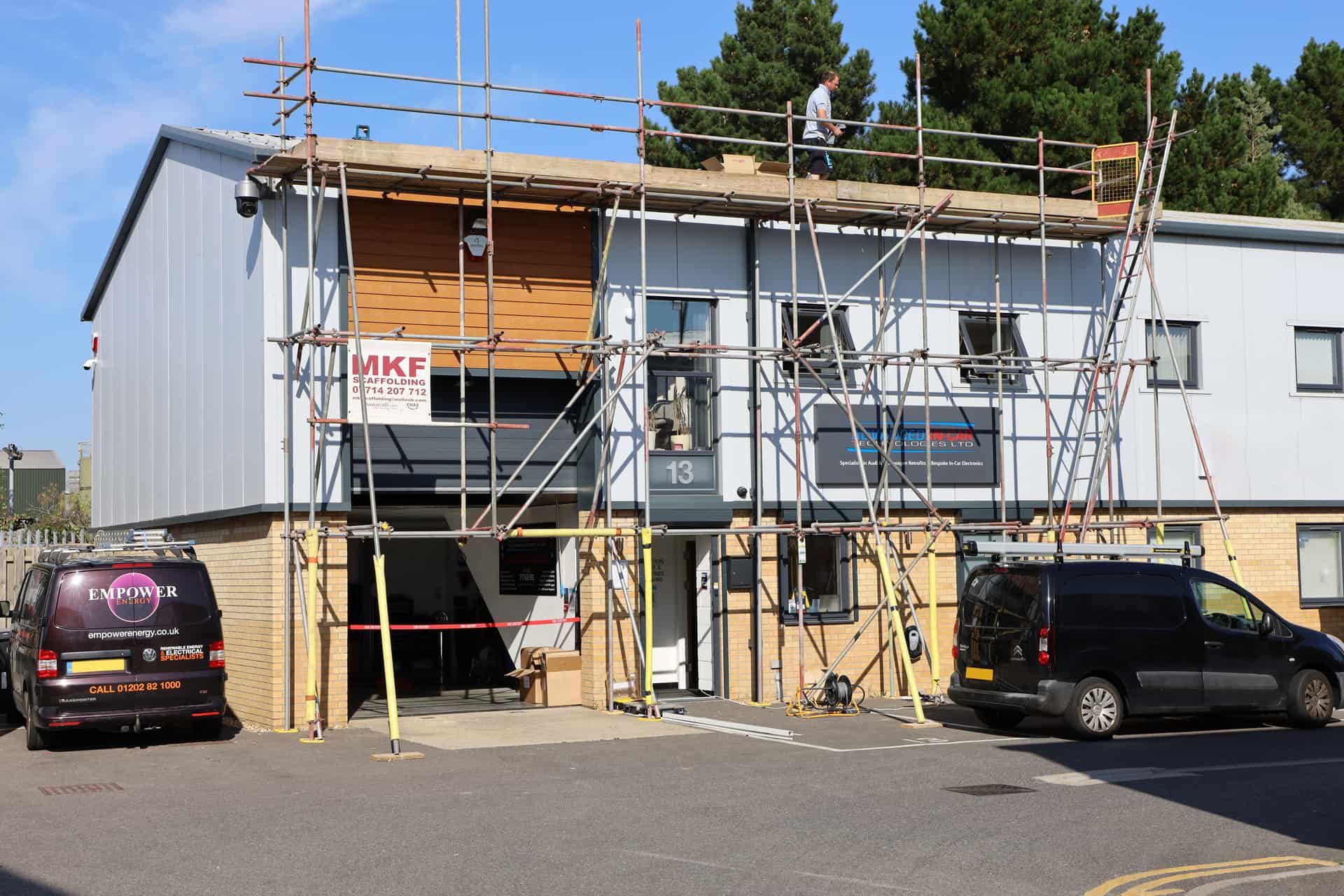 Our main PV System comprises of 23 SolarEdge Panels which offers a pretty impressive Peak Power Output of 9.43kWp. This is more than enough to cover our own daily Power Consumption which averages about 2-3kWp during the working day and then output the remaining back to the Grid on Super Sunny days. Since being installed we've averaged between 3-4kWp being sent back to the grid.
As a result of our New Solar System this will help us save a huge 5 Tonnes of CO2 from the Dorset air each year!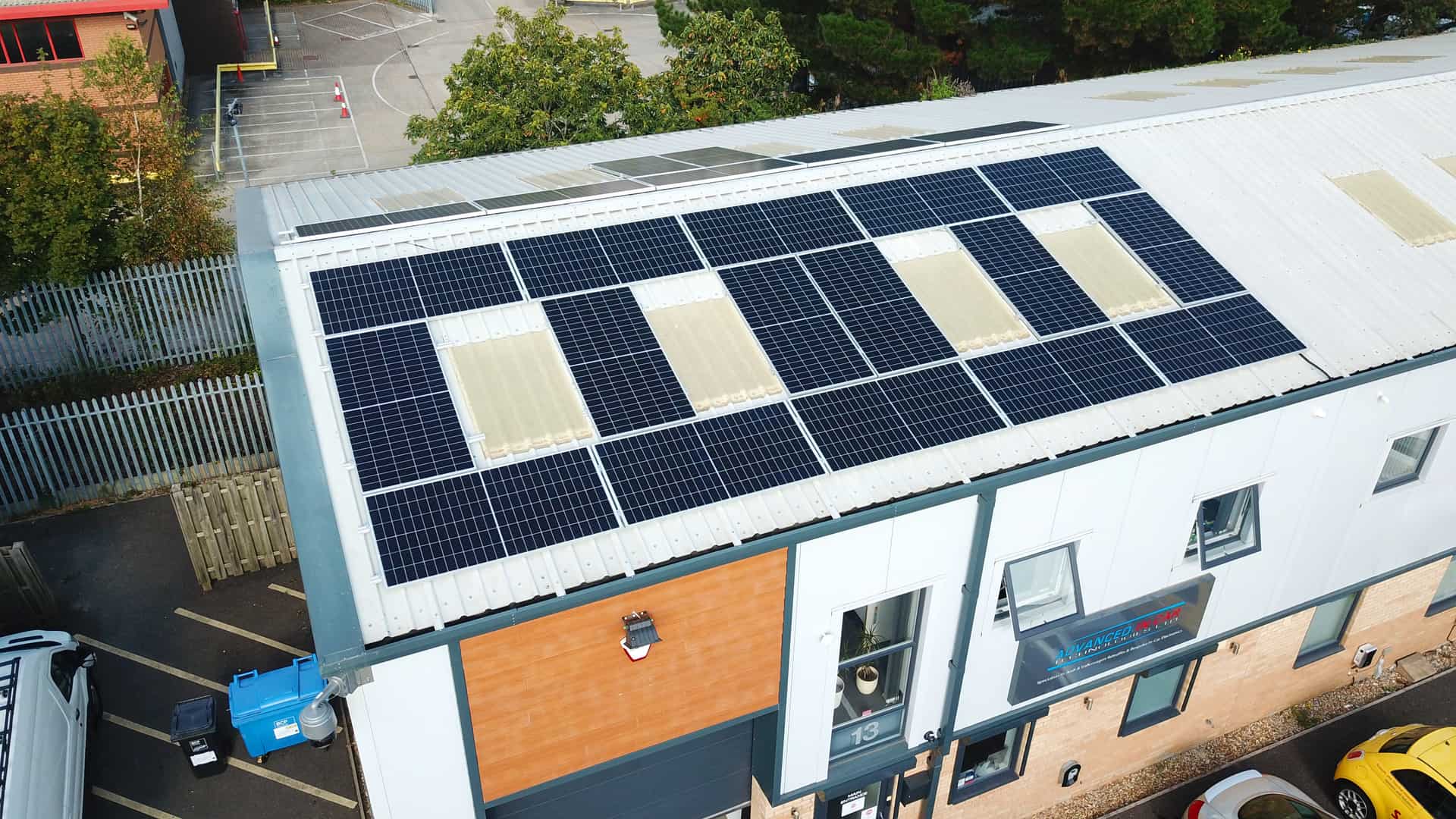 For the Wall Chargers we went with MyEnergi (A British Made EV Charger) for two of their Zappi Systems. We went for one that was Single Phase and one that was for Three Phase which means that if we need to do a Super Quick Charge then the Three Phase can be used! One of the really cool aspects of the Zappi System is that when in ECO+ Mode it directly pulls power from the Solar Panels to charge a vehicle rather than pulling from the Grid!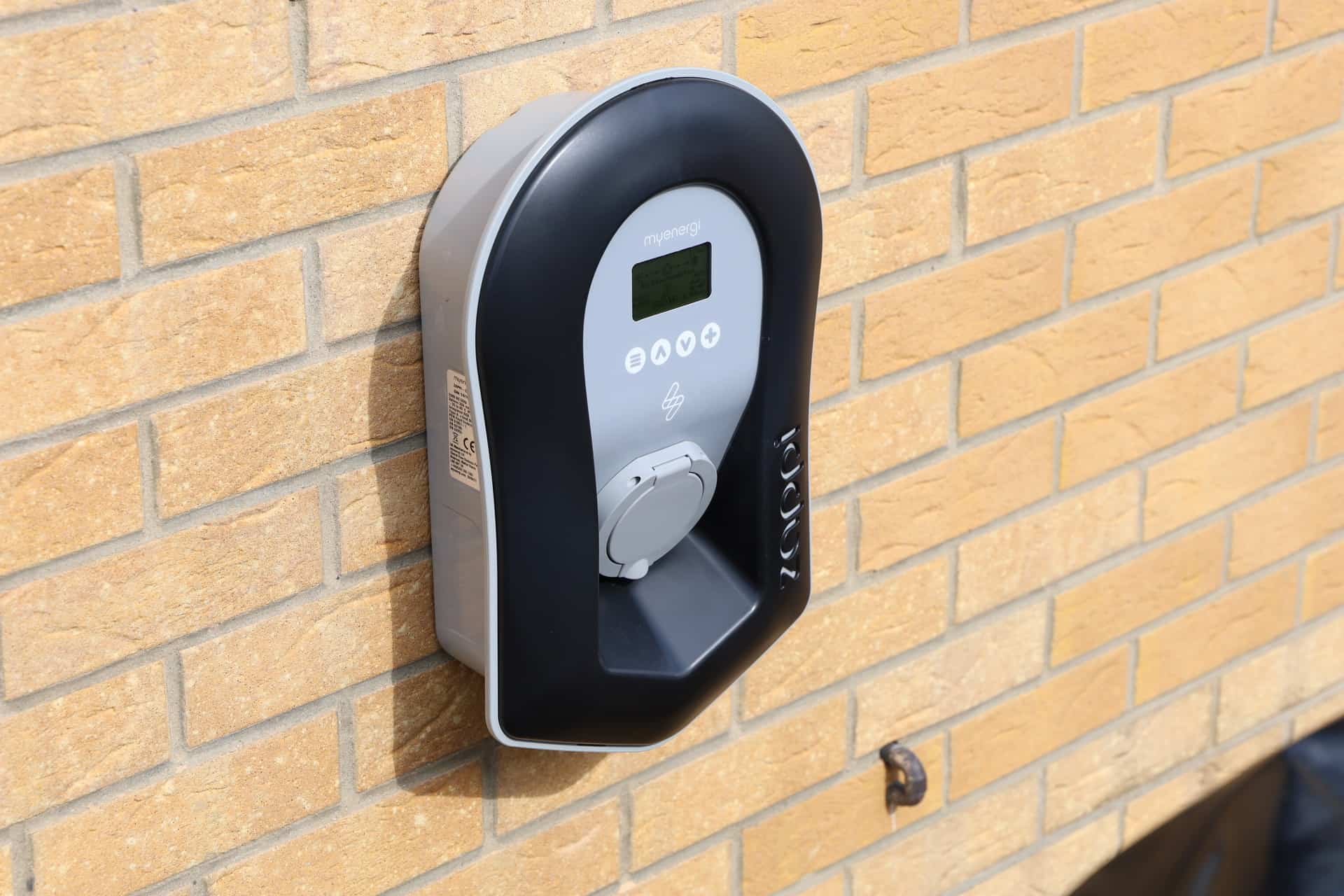 Both the SolarEdge & Zappi Systems are Smart which means that at anytime we can check how our system is performing through an App to see how much power we're using as a business and also how much Solar Power we're generating! We'll also be able to remotely control and monitor any vehicles that are connected to our EV Chargers.
The full system cost us approximately £12,000 and because our project has been part funded by Low Carbon Dorset as part of the European Regional Development Fund we got 40% of this covered which equated to approximately £4500 which is great!
It's been a great project to work on with Low Carbon Dorset and we're excited to see how well this system is going to work over the next few years!