Volkswagen Polo (6C) Folding Mirrors Upgrade
£1,399.00
Description
Upgrade your VW Polo (6C) with Genuine VW Electrically Folding Mirrors. read more
Description
Upgrade your VW Polo (6C) with Genuine VW Electrically Folding Mirrors.
read more
Related Products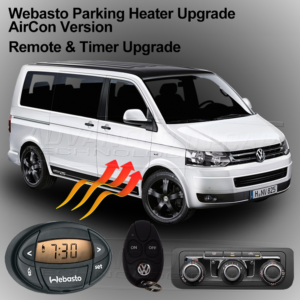 SKU:

Vo_19828-3

Categories:
Description
Volkswagen Polo (6C) Folding Mirrors Upgrade
Upgrade your VW Polo (6C) with Genuine VW Electrically Folding Mirrors.
As part of the installation, we will install Genuine VW Mirror Bases that are electrically folding and a new interior mirror switch. Once everything is installed we will code the vehicle that will allow the system to work as if it were there from the factory. You will also get some settings on your central infotainment system that will allow the "Fold-On-Lock".
On some VW Polo's it may be necessary to change the modules housed within the Doors to the Highline Version. These will be included in any price quoted.
As part of the compatibility check, we will ask you to get in touch with us via the Contact Form to supply us with your VIN / Chassis Number. We will then ask you for the Part Numbers of these modules within your door. This can be done via your VW Specialist or with tools like VCDS / Carista / OBD11. If you do not have access to this then please check out the below link:
How To Find Your Audi or Volkswagen Part Number Using Carista
---
YouTube Video
VW Polo (6C) 2017 gets Genuine VW Folding Mirrors! New Door Switch & Fold-On-Lock Feature Activated!
---
Please Note:
This price is for Supply and installation at our workshop here in Poole, Dorset including VAT.
If your vehicle has Lowline Door Modules, these must be upgraded to the Highline Version as part of the installation.
Your existing Mirror Caps and Glass are Re-Used with your new mirror bases.