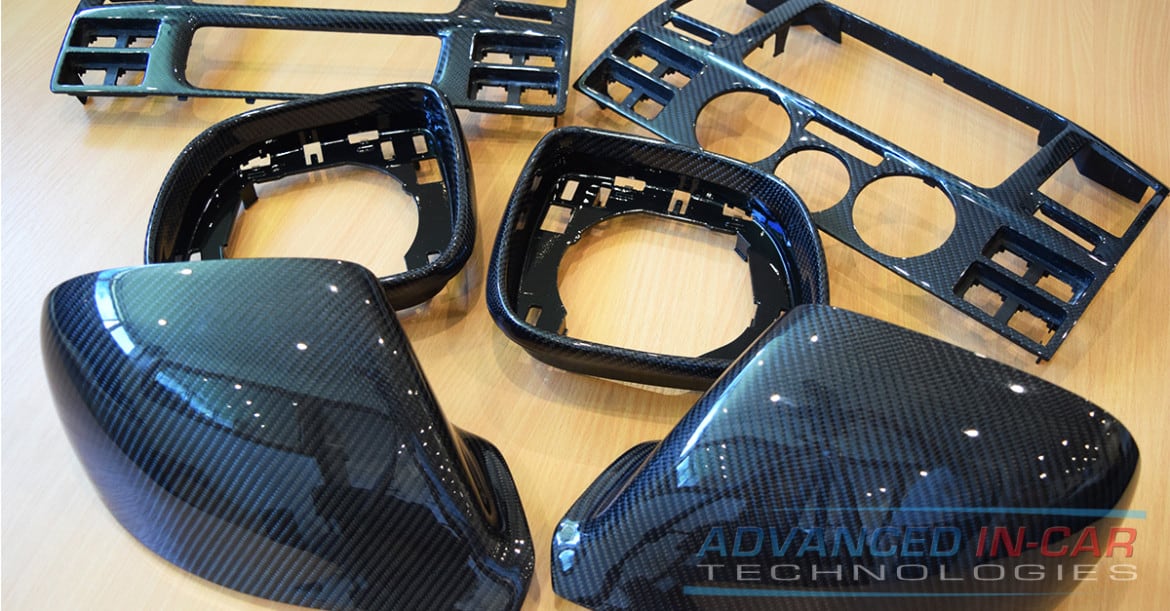 Volkswagen Transporter T5 Carbon Fibre
Over the last year or so we've done massive amounts of work on the Transporter T5 ranging from Cruise Control to Multi-Function Steering Wheels to Webasto Upgrades to DVD Drop-Downs.
One thing that became immediately clear is that whatever level the van was at it's customisation journey was the massive feeling of pride, quality and level of hardwork that had gone into it. The Transporter T5 scene is a massive one. Just looking at one Facebook group it has over 26K Followers which is crazy! From all of the pictures and posts I've seen, all the T5 work we do here at Advanced In-Car – one thing stands out, the level of quality and dedication that their owners have towards them!
We realised that there was something missing from the scene and that was, Carbon Fibre. Not this "Cheap Looking" Dipping or wrapping but some serious Genuine Carbon Fibre pieces. We researched the market and looked into what parts would look the best to really show off the quality and depth of Genuine Carbon Fibre.
A company local to us called CarbonWurks has been taking the Carbon world by storm over the last few months with their exclusive range of Genuine Carbon Fibre parts. Carbonwurks specialises in Carbon Fibre production and pride themselves on delivering only the highest of quality parts. They mainly work with Mercedes, BMW and Audi vehicles but we are working with them for sole distribution on VW T5 Carbon parts that we are having produced for us.
After a few weeks of testing and tweaking we've finally nailed the parts that we're going to get put into production.
Front Dash Panel that goes around the main stereo, air-vents and buttons. We have two versions available. The first is for the van that has just the normal dial heater controls and the second is for the vehicles that have Climate Control.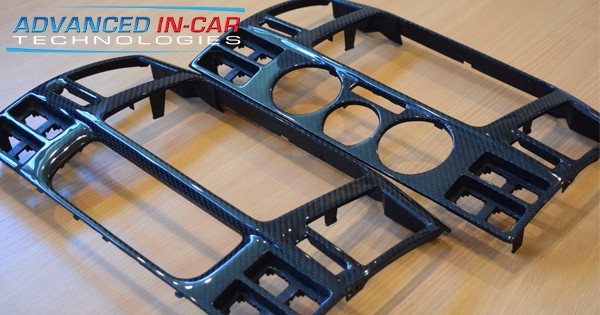 Left and Right Mirror Housings. These are big parts of the vehicle and will hopefully be a really nice easy way of showing off some decent carbon and will transform the exterior of any vehicle they are fitted to. In combination with the housings we've also produced the Bezel / Outer Rim in Carbon Fibre so that whilst driving you really get the Carbon feel as you're driving. These parts will be available as a package or separately.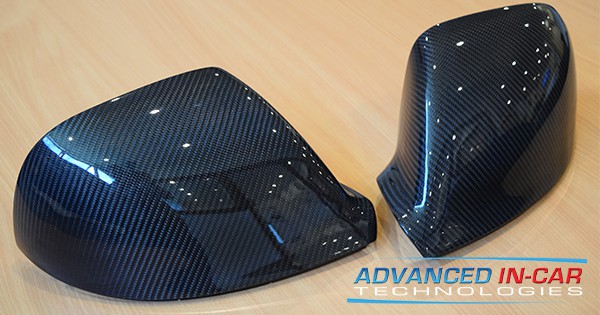 Rear Tailgate Grab Bar. If you've got Carbon at the front and the inside you have to finish it off at the rear. It will be suitable for the Up-And-Over Doors for the time being with or without Reversing Camera.
The above pictures are our Sample Pieces and we're so impressed with them! They're great, the Carbon Fibre weave looks amazing and the colour combined with the lacquer process creates some real depth. They'll be suitable for the standard T5, Caravelle and California from 2010 onwards.
If you're interested in being one of the first to get your hands on the Genuine Volkswagen Transporter T5 Carbon Fibre parts in a few weeks time, you can pre order them on the links below: