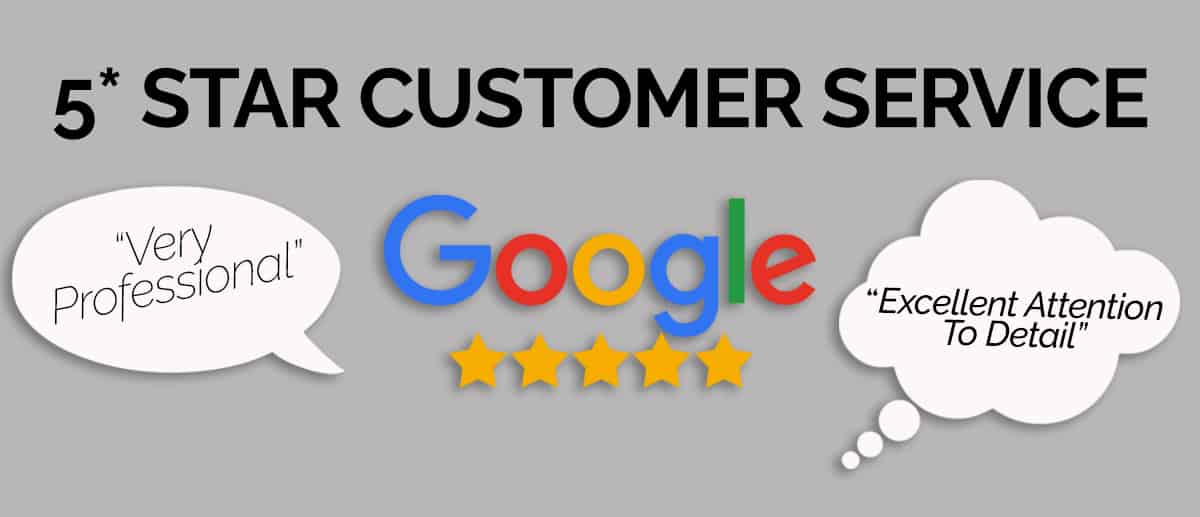 We're All About The Reviews…
Throughout the years we've always been about the Reviews and providing the next level of Customer Service and Attention to Detail. After every job either here in Poole or Nationwide we'll fire out an email asking for a Review and how we've done.
We love being at the top of our game by providing our customers with the best products, a second-to-none installation service and a great customer service from start to finish. Putting ourselves in the mind-set of our customers means we can recommend what's best for you and your vehicle.
Over these years we have used different platforms such as The Review Centre, TrustPilot and Facebook before finally settling with Google Reviews (Which you can see in the middle column). Whilst some of these maybe quite old now they still remain super important to show you how far back we've been proving that all important 5* Service!
Below you can see Direct Links to these platforms below. Click the links below to check them out.
The Review Centre
TrustPilot
Facebook
Our Latest Reviews from Google
Award Winners from Theo Paphitis
Back nearly 10 years ago in October 2013 we put Advanced In-Car Tech into an award called SBS. Well we won! We received a Small Business Award and online boost from TV Dragons' Den star Theo Paphitis! He based his decision on our business idea, website and commitment to our quality and customer service!
We travelled to Birmingham just before Christmas to meet Theo and pick up our award. You can see Tim our Marketing Manager accept our certificate from the man himself in the picture above. Tim said, "It was a great experience meeting Theo and chat about our business as well as our future plans".
Not only was this a great honour but we received an explosion of followers on both Facebook and Twitter and goes to show that we're committed to providing fantastic products, a great installation service and awesome customer service.