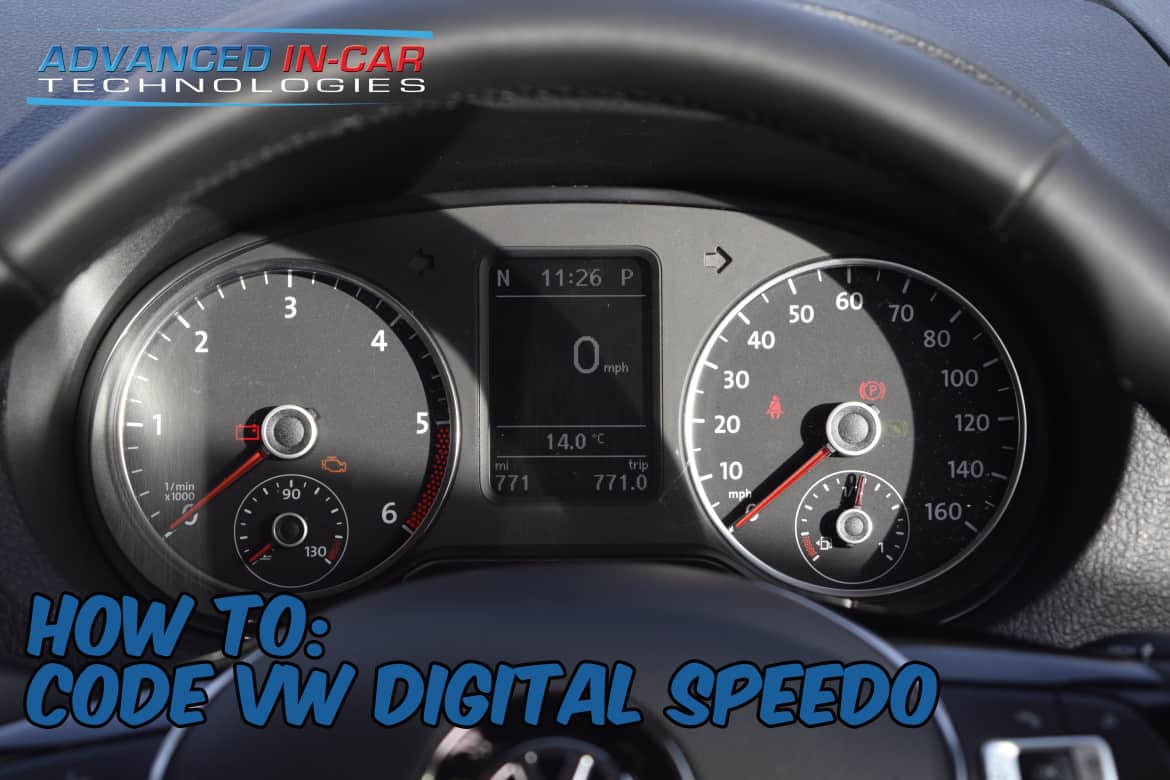 VCDS How To – Activate Big Digital Speedo On MFD / DIS – MPH
Today we're going to guide you through the process of changing your Volkswagen Dash from KPH to MPH and then activating the big digital speedo on your Driver's Information System. A great little tweak that allows you to see clearly what speed you're driving at.
So this modification can only be done on the Dash that looks like the main blog picture that offers you DIS functions. This should work on the VW Golf Mk6, Scirocco MK3, Passat, EOS, Transporter T5.1 etc!
You will need VCDS and if you or a friend has access to it then you need to do the following. This isn't a VCDS tutorial so I'll assume you know how to do the below to activate it:
Select Control Module 17 "Instruments" in VAG-COM/VCDS
Go to Long Coding
Go to Byte 0 > Bit 4-7
Change whatever location you have in there (Normally England) to "Rest of World"
Click Exit and then DO IT
Un-Plug your VCDS and get ready to start playing with your DIS.
On your DIS go to your settings and do the following:

Untick "Alt. Speed DIS"
Still in settings, go to MFD Data
Tick Digital Speedo
Click Go Back and then Go to Units
Choose Consump./dist.
Scroll down and select mpg (UK), mi
Once you've done all the above you'll then have removed the annoying KPH display in the bottom part of your DIS / MFD and gained a nice Digital mph speedo.
Don't have access to VCDS?
If you're not this way inclined but still want this feature then we have two options for you. We've offered the info for free but as we all know; a business has to make money!!
1 – We can code this to your vehicle for £45+VAT (£54) at our workshop here in Poole.
2 – If you want this done on a nationwide basis and we have an engineer locally who can do it for you then it is £82.50+VAT (£99)
The video below shows you the before and the after of the activation and guides you through the settings on the DIS.
Let us know how you get on!!